How To Boost Gaming Performance On Samsung Smartphones
Looking to level up your gaming on your Galaxy phone? From Fortnite to Pokemon Go, your favorite games deserve the best performance. Mobile gaming is in trend, and the reason is it allows everyone to jump into the world of gaming without spending a huge amount of money on hardware. As the gaming industry is booming, users now crave better graphic quality, speed, and overall better gaming experience.
But how do you achieve it? How can you unlock the full gaming potential of your device? In this article, I will try to guide you to enhance your gaming experience. Ready to start the game-changing journey? Let's dive in!
What Are The Best Samsung Phones For Gaming?
Samsung smartphones are good for almost everything. This includes gaming since most devices come with generous and powerful RAM and processor, offering lustrously striking displays, which are perfect for playing games that launched recently.
Nonetheless, if you are an active gamer, you might want to know about the current Samsung Galaxy devices that are best for gaming.
We've made it easier for you to look out for the best Samsung gaming phones by placing their names below.
Samsung Galaxy S22 Ultra
Samsung Galaxy S22
Samsung Galaxy S21 FE
Samsung Galaxy A53 5G
Samsung Galaxy A51
5 Methods To Get The Best Gaming Performance On Your Samsung Device
Let's dig into various methods to help you get better performance on Samsung Galaxy phones.
1-Internet Connection
Your Samsung phone mode rules which cellular technology your Android phone uses to establish a mobile data connection. You may be playing games on a device that supports 4G LTE or, even better, 5G. If that's the case, then you will want to make sure the right setting is enabled to reduce latency or any other network connectivity issue.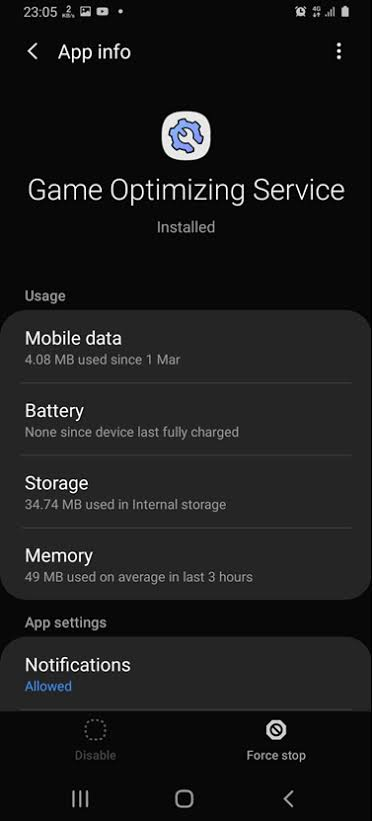 Follow the steps below on your Android phone to get a better gaming experience.
Go to the Settings app.
Then, tap the Connections option.
Next, select the Mobile Networks option.
Finally, click the Network Mode, and you will have the option of choosing your desired internet connection. For 5G-supported smartphones, the option will be 5G/LTE/3G/2G (auto-connect).
2-Dolby Atoms
Samsung devices have a built-in audio feature called Dolby Atmos. It comes along with another option ideal for gamers; Dolby Atmos for Gaming. The Dolby Atmos setting adds an effect to your Android phone's audio, aiming to produce a more atmospheric sound which improves the gaming experience.
Enable the Dolby Atmos setting on your Galaxy device by following the steps below.
Go to the Settings app.
Then, navigate to the Sounds and Vibrations settings.
Next, select Sound Quality and Effects.
Finally, ensure both the Dolby Atmos and Dolby Atmos for Gaming settings are turned on.
3-High-Refresh Rate
Higher refresh rates are increasingly becoming a staple element in Android phones. Enabling the high refresh rate makes the motion on the device's screen much smoother that is because the screen updates its image faster than a normal display. It doesn't guarantee better frames for every game, but some games do get the advantage of better gaming performance from this.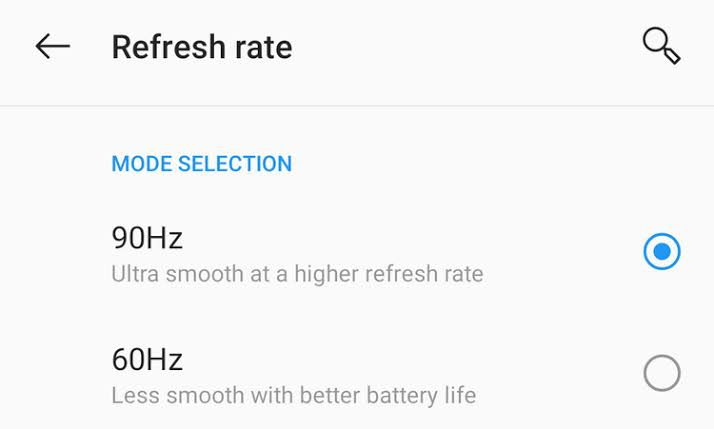 You can adjust the setting by following the steps below.
Head over to Settings on your phone and tap Display.
Select Motion Smoothness.
Then, select High and tap Apply.
4-Game Booster App
Another method for the good old "Boost Gaming Performance" option is installing a dedicated game performance-boosting application on your Android device.
Nowadays, Samsung and OnePlus devices already come with a booster mode which is a unique feature if you are used to playing graphically demanding games, but if your Android phone lacks this option, you can get a third-party app to get your need fulfilled.
5-Mobile Gaming Accessories
In addition to apps, you can also improve your phone's gaming experience by purchasing gaming accessories.
A perfect example of a gaming accessory would be an external game controller. To play your mobile games more efficiently without having to tire yourself out by constantly touching the screen, a controller is a basic necessity. It helps you control your movement better while you play video games which can enhance an Android phone's gaming performance by a huge margin.
Top 3 Benefits Of Best Gaming Experience
There are lots of benefits fast gaming offers us. We will present some of them below.
When in an online multiplayer game, the loading screen takes less time, thus improving your chance of avoiding damage at the start of the game.
You can complete missions faster in offline games as well as online. This further reduces the time usage. Now you can get enough time to hydrate yourself <3.
Boost gaming lets you enjoy high FPS, which means you can enjoy Hack and Slash and Open-world games the way they are supposed to be enjoyed.
Conclusion
In summary, leveling up your mobile phone's current gaming performance is all about fine-tuning your settings, investing in the right hardware, and utilizing boosting apps. The virtual world of gaming is at your fingertips, ready to be conquered. Smoother gameplay will enhance your gaming experience. Now gear up, make these smart tweaks, and step up your gaming journey with your Samsung Galaxy! It's game on!
Related Content
Most Frequently Asked Questions
How do I get a better gaming experience?
The most common method to experience a better gaming session is to stop all the background running applications. Running background apps causes the game to lag and slows down its performance.
Is Samsung good for games?
The most common method to experience a better gaming session is to stop all the background running applications. Running background apps causes the game to lag and slows down its performance.
Which model of Samsung is best for gaming?
The Samsung phone that is best for gaming is the Samsung Galaxy S21 Ultra 5G, which is powered by an Exynos 2100 processor (5 nm) and comes with a powerful 12 GB RAM and a storage of 256 GB.
How can I get more FPS on my Samsung phone?
A higher screen refresh rate is the key to getting more FPS on your device. Head over to Settings and then to Display. Select Motion Smoothness from there and then High.
Does Samsung game launcher improve performance?
The exclusive Samsung Galaxy feature, game launcher, allows you to tweak and improve the in-game performances, even individually if necessary.
What phones do hardcore gamers use?
Dedicated gamers often use the OnePlus 10 Pro, Vivo X70 Pro+, OnePlus 9RT, Asus Rog Phone 5, Samsung Galaxy S21 FE 5G, and MI 11 Ultra.
Which Snapdragon is best for gaming?
Snapdragon 730G is heavily optimized for gaming and has a higher clock momentum rate.
Are gaming phones worth it?
Gaming phones improve the gaming experience for a mobile gamer. They aren't consistent in their features, with different advantages and benefits from model to model.
What are some recommended mobile gaming accessories for Samsung devices?
One recommended mobile gaming accessory for Samsung devices is an external game controller. It allows for more efficient and precise control while playing games, which can significantly enhance the gaming performance of your Samsung device.
Do all Samsung phones support high refresh rates?
No, not all Samsung phones support high refresh rates. Higher refresh rates are a feature typically found on flagship models and some mid-range devices. It's important to check the specifications of your specific Samsung phone model to see if it supports high refresh rates.